Best Beach Perfume Options to Consider
1st Aug 2022
Summer vacations on the beach are unmatched. Between soaking up the sun, dipping your toes in the water, and lounging in utter bliss, there are countless opportunities to sit back, relax, and enjoy yourself.
Your sun-kissed skin, tropical sunblock and the natural nautical scents in the air can make for a sensational aroma, but there are plenty of perfumes that can compliment these essences.
Searching for the best summer beach perfume? Our Ocean, Beach, Summer Perfume Sampler comes with the best beach scent perfumes. Here are the beachy fragrances that come in the pack:
CB I Hate Perfume At the Beach 1966 Water Perfume
Looking for a summery scent that's reminiscent of suntan lotion? This perfume can help you emphasize the complexity of your sunkissed skin.
Dior Balade Sauvage
Picture yourself off the coast of Italy, gazing at the sea under a fig tree. That's what this Dior summer scent smells like.
Hermessence Osmanthe Yunnan
A fragrant mixture of osmanthus and tart grapefruit, this summer fragrance can come in handy on a gloomy summer day.
Imaginary Authors Falling Into the Sea
Take a dive into the tropical abyss with this perfume, with notes of citrus, lychee and sand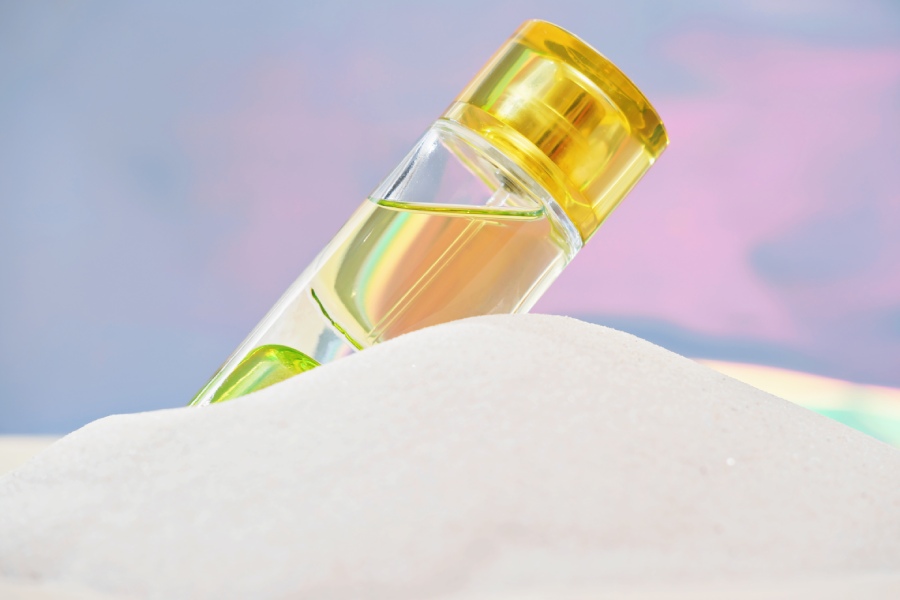 Maitre Parfumeur Bahiana
Searching for the best coconut beach perfume? This citrus and coconut scent combination can help you leave a lasting impression.
Maison Martin Margiela Beach Walk
If you're in need of a new fragrance for date night on the patio, consider this perfume. With tropical notes of coconut and lemon, your date can enjoy the scent of dessert before it gets to the table.
Sol de Janeiro Brazilian Crush
A tropical and beachy fragrance, this perfume uses hints of pistachio and caramel for a soft, nutty, and sophisticated scent.
Zoologist Squid
If you're looking for a scent for men and women that has less sweetness and more spice, this perfume is the perfect option. Notes of salt, ambergris, sun, and incense set this beachy tone apart from the typical tropical perfume.
Find Your Next Favorite Perfume at Surrender to Chance
Whether you're searching for the best beach smelling perfume or you need a fragrance for a season besides summer, we've got you covered. Surrender to Chance has a variety of seasonal scents and other fragrances to choose from. What's best? With so many different perfume sampler sets, you can try multiple scents at a time before investing in a big bottle.
We've got the perfume perfume for you. Browse our collection today to find your new favorite fragrance.